Announcements
CSDLAP Director will address a speech at the Global Green Growth Institute
CSDLAP Director will address a speech at the Global Green Growth Institute
October 18, 2013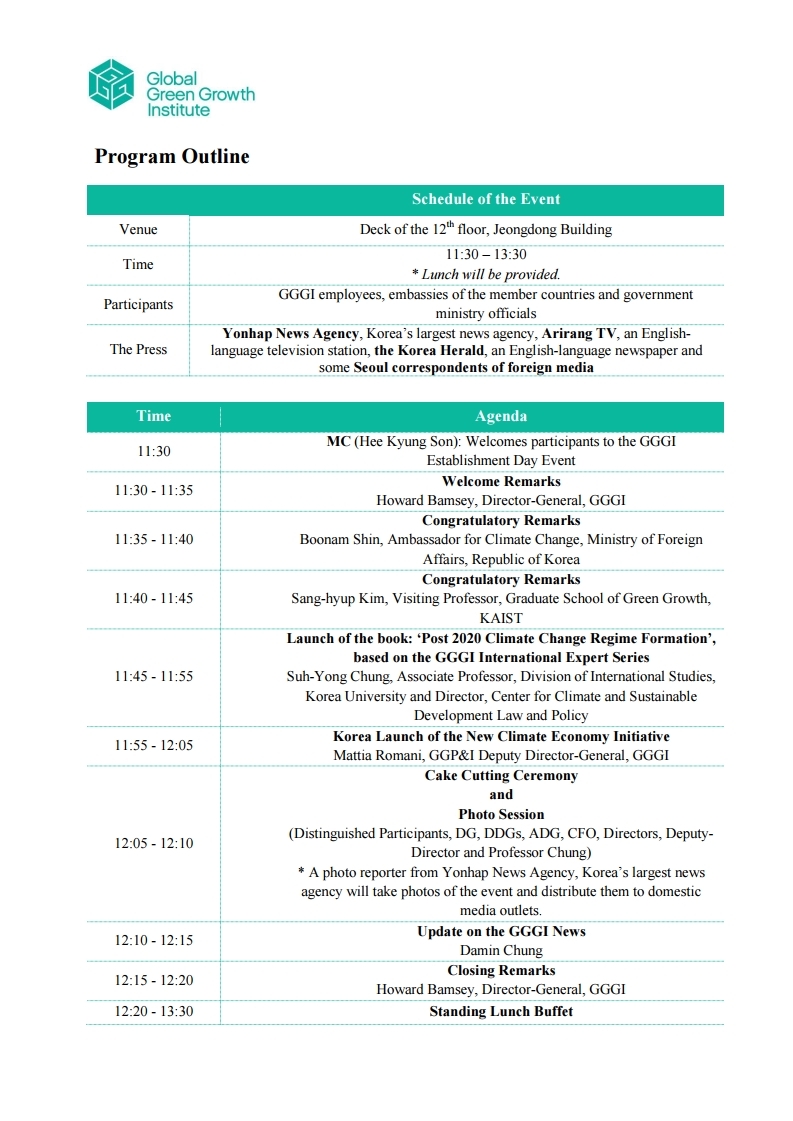 CSDLAP Director, Professor Suh-Yong Chung will give a presentation on his recent publication, Post 2020 Climate Change Regime Formation (Routledge) at the 1st Global Green Growth Institute Eastablishment Day event on October 18, 2013.
GGGI is an international oranizaiton which is headquarted in Seoul, Korea. For the details of GGGI, please visit their website at www.gggi.org. For the details of the event, please see the attached file.
This event is invitation only.