Announcements
[C2ES] The Paris Agreement moves forward
The Paris Agreement moves forward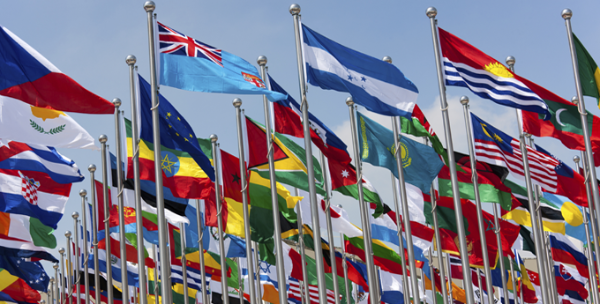 Today -- Earth Day -- more than 160 nations are signing the Paris Agreement, a key step toward a sustainable, low-carbon future.
The Paris Agreement commits all countries to contribute their best efforts to reducing greenhouse gas emissions, and sets up a system to hold countries accountable and ramp up efforts over time.
On the eve of the agreement's signing, a dozen major companies joined a C2ES-sponsored statement supporting swift implementation of the Paris Agreement.
And a new C2ES paper outlines progress toward meeting the U.S. goal of reducing emissions 26 to 28 percent by 2025.
To learn more:
A sampling of pledges by cities, states and companies
Mark Your Calendar:
April 27

: Beyond Paris: From Agreement to Action on Climate Change.

RSVP for this event

in Washington co-sponsored by C2ES and Microsoft.

May 4

: Bob Perciasepe speaks at the

EU Going Green Conference

: Delivering on Paris, at the Newseum in Washington.
On this Earth Day, we invite you to support our work to promote smart, sustainable policies at the city, state, national, and international level
Learn more about C2Es at c2es.org